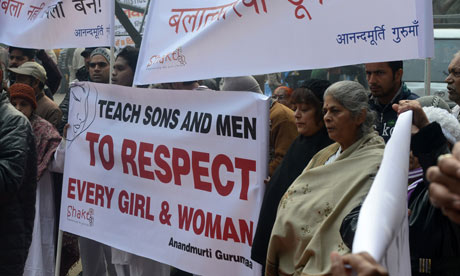 In society today, little girls are told a boy likes her if he "pulls her pigtails" and is generally mean to her. How is the little girl supposed to know the difference between abuse and love when she becomes a woman? The way a woman is perceived in media is significant because it will affect the way she is perceived in real life. If media continues to represent women in belittling and objectifying ways, the effect this situation will have in society is ultimately dangerous.
A more accurate perception of women in media will catalyze more accurate representations of other groups, such as the lgbt* community, as well as people of colour, leading to diverse representations of people in media.  Ultimately, media should send messages of empowerment. Instead of belittling people for being different, diversity and equality should be embraced. Media must tell society there are no limitations because of who you are. Being a certain way can define you, but in great ways that will help you reach a multitude of accomplishments.
There is no doubt media plays a significant role in influencing one's perception of other people. Distorted representation of women in media can lead to misguided and dangerous misunderstandings about women in real life. Females are often sexualized and objectified in many forms of media. Video games, such as the Lara Croft franchise, often contain female characters wearing tight and revealing clothing in order to appeal to the male audience. Almost every comic book cover features strong female heroes in sexualized poses, wearing impractical clothing. Male counterparts of female characters in videogames and comic books, however, are never portrayed in such ways. Research by the Geena Davis Institute finds 36% of women wear "sexy attire" in prime-time programs, a contrast with 8% of men who do so. This depiction of women in media sends the misleading message that women are objects to be sexualized.
Of course, the inverse also applies in this situation. Positive representation of women in media will promote women in prominent ways. There are great examples of strong female characters, as well as media featuring an active female presence. These types of films are empowering and demonstrate to girls and women that they are individuals, who can define who they are for themselves. Mae Jemison, the first African-American female astronaut, was inspired by Sally Ride and Uhura, an African American female Lieutenant in Star Trek.  This is a great example of media positively influencing society.